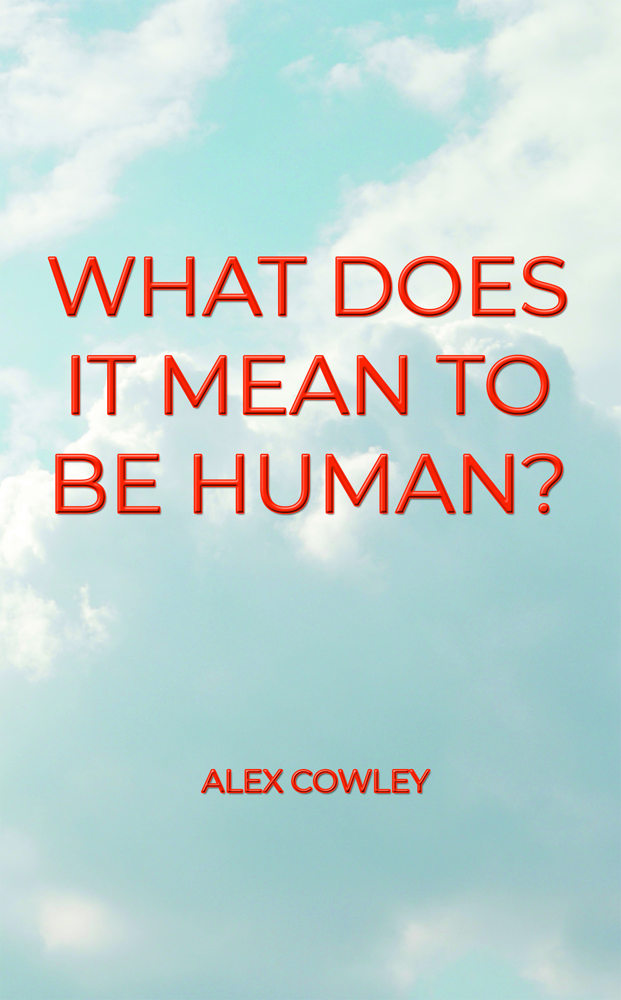 What Does It Mean To Be Human?
Author: Alex Cowley
Format: Softback
Price: £9.99
Publication date: April 2022
ISBN: 978-1-987860-46-7
Pages: 218
Description: Join Alex as he explores the age old question, 'what does it mean to be a human being?' Alex has spent time researching stories and characteristics that have affected humans since the dawn of time. He explores a whole range of subjects including mental illness, the lives of gangsters, wars, the professional athlete and many more. We are diverse and different as a species but we can be cruel and ruthless as humans? We can also be innovative, creative and intelligent. Alex draws many insights on human nature. Share his journey and indulge in the stories that captured his imagination.
Reviews:
I have known Alex since he was a youngster, playing football for Peel AFC and performing in a rock band, he is a talented musician and songsmith. He has written his second book which is best described as 'The World According to Alex.' He has contemplated what it is like to be Human principally because of his courageous battle against cancer and the realisation of his neglect of education which, he admits, he thought futile as a young person but now is enjoying a Renaissance of discovery. His unique and sometimes comedic style makes this book an enjoyable read and brings up thoughtful dispositions through a range of contemporary subjects! - Rick Holden (Former Premiership Footballer, Writer and Scientist).